6 private suites
Highly trained staff
7 king beds or 14 twin beds
24/7 Concierge Service
Experienced cooks
Resort-style pool on-site
High-speed Wifi
2x Massage Cabanas on-site
Multiple dining areas
Golf Carts available
Jeep 4×4 Unlimited available
Daily Maid Service
Daily Laundry Service
14 Paddle Boards available
Yoga matts
Artisan Pizza Oven
Hammocks 
Exclusive Amenities of the Resort Neighborhood:
3 miles of dedicated walking paths
24/7 secure access and patrol
Shaded cabanas and beach restrooms
Beach club restaurant
Protected wildlife
Private boat launch at beach
Private beach [silky white sand]
Sand Volleyball court
Beach chairs and umbrellas
Tennis Courts
Infinity pool, lap pool & kids pool
Pickleball courts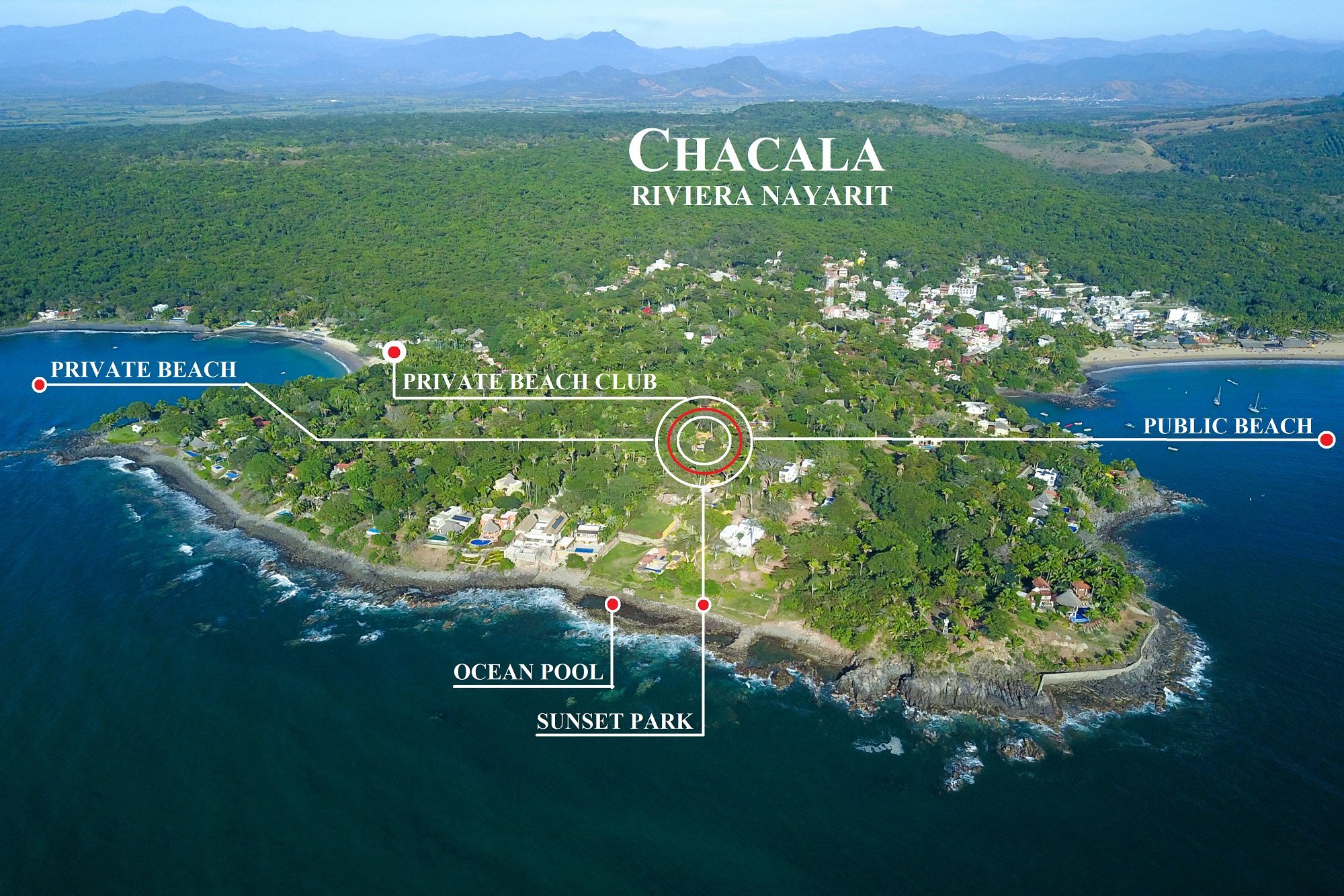 Chacala is located exactly 58 miles north of the Puerto Vallarta International Airport, just far enough away to escape the tourist trappings of PV. We offer direct, private shuttle service to and from the airport.
The town of Chacala is a friendly, laid back community set on a tropical mountainside. Known for great seafood and family-friendly vibes, the many beachfront restaurants have world-class ocean views. At the southern end of the half-mile beach lies the base of a volcano, an easy 45 minute hike for incredible 360 degree views. To the North lies Chacala fishing pier and the private development known as Marina Chacala. It is inside the gates of Marina Chacala that the Hacienda was built, on the very site that the original Spanish settlement once existed.
Chacala, which means, "the place of the shrimp", was originally home to indigenous Indians millennia before the Spanish conquest. The nearby Altavista petroglyphs, are believed to date from as far back as 2300 BCE. Located between Puerto Vallarta and San Blas, Puerto Chacala was one of three historically significant ports of Spain. However, when the town's volcano erupted in approximately 1672, the Spanish settlement and mission were destroyed.
ACTIVITIES AND EXCURSIONS:
At the Hacienda Chacala we're not sure what's better, our property or the Activities and Excursions available for you. Our custom vacations and adventure trips will include many of the below items. However, if you'd like to add anything or build your own customized experience, here are some options:
Excursions and Tours – here's the short list.
Guided SUP adventures
Alta Vista Petroglyph Tour
Guided Volcano Hike
Boat trip to Las Cuevas virgin beach
Day trip to Tequila, Mexico [birthplace of Tequila]
Day trip to Sayulita, Pueblo Magico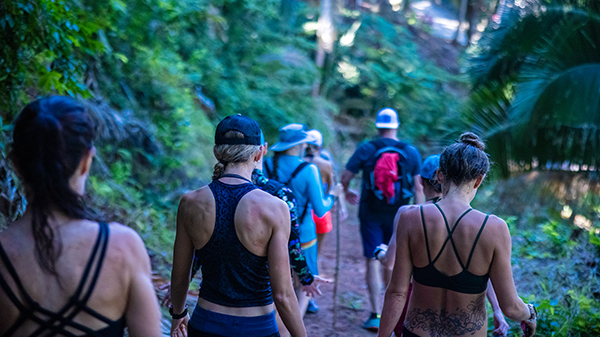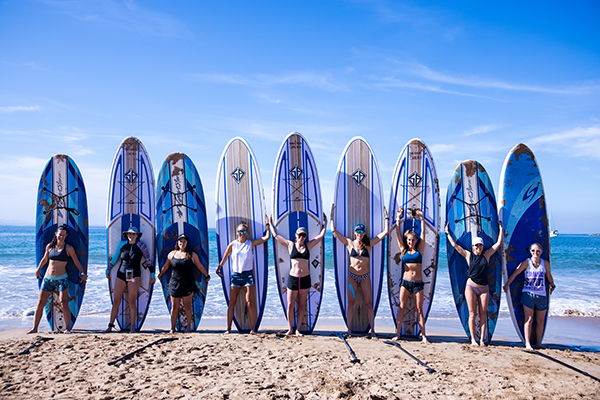 Paddle Board Rentals (delivered to the beach)
Surfing Classes / SUP Surf
Sport fishing
Kayak Rentals
Beach Volletball
Tennis and Pickleball
Volcano hiking
Learn to play pickleball lesson
Spanish language lessons
Beer brewing basic class + tasting
Yoga instruction
SUP Yoga in Chacalia Bay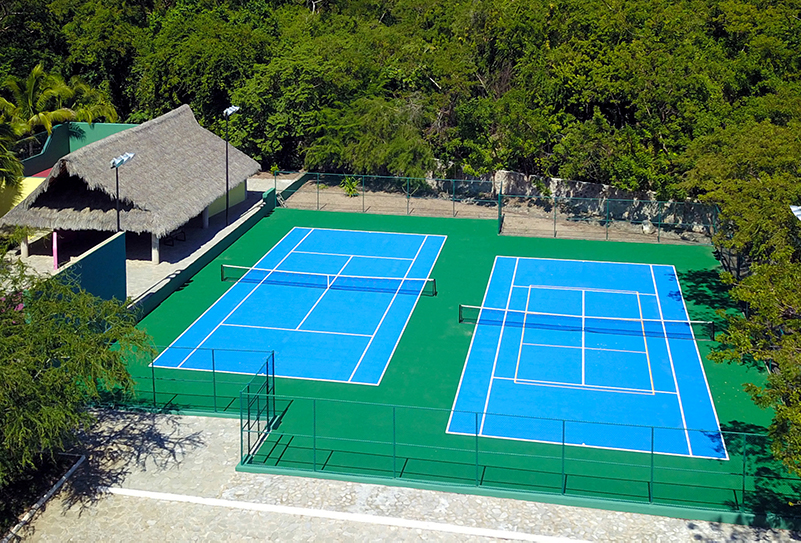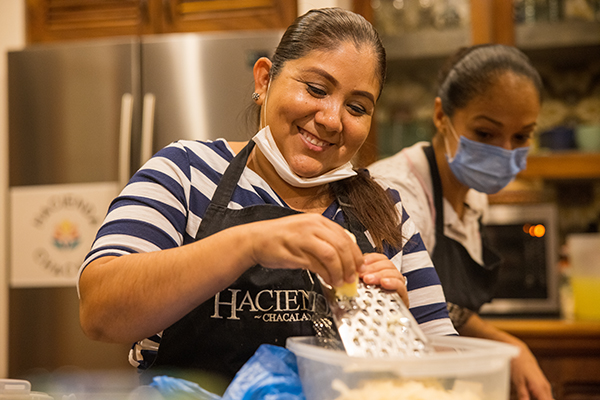 Learn to make authentic salsas
Open Water Swimming
Sand Volleyball
Tennis / Pickleball
3 miles of dedicated walking paths
Beach chairs, tables and umbrellas for lounging
Restauranting and Drinks
(Top Picks for our Guests)
La Onda Microbrewery – Great food and drink, hang with local expats
Chico's – Most authentic local fare, beachfront
Las Brisas – Best coffee in Chacala, consistently great service, delicious food, beachfront
Chac Mool – Most inventive and sophisticated fusion menu, beachfront
Surfer's Pizza – young local entrepreneurs, coolest vibes, center of town
Lalaxtli — Amazing owner / operators with scratch cooking in an amazing venue!
Daily Maid Services
Chef service to prepare customized meals
Private beer tasting with La Onda's brewmaster
Golf Cart Rentals
Polaris UTV Rentals [2 seater, 2 day minimum]
JEEP Wrangler Unlimited Sahara 4 Door 4×4
10 Person Marichi Band, 2 hr performance
Musical Trio Serenade, 2 hr performance
Solo Artist Serenade, 2 hr performance
Poolside massage, 1 hr
Manicure and Pedicure
Chiropractic